Entdecken Sie Ihre Daten wie Marco Polo – wie Sie die Datenqualität und -transparenz erhöhen und bessere Datenprodukte erstellen
Begleiten Sie Biztory & One Data auf einer Reise von Datensilos zu transparenten Datenlandschaften. Wir zeigen, wie und vor allem warum auch Sie Ihre Datenlandschaft entdecken sollten, wie Sie Datentransparenz und -qualität sicherstellen und somit Ihre Datenwertschöpfungskette optimieren können.
Key Takeaways:
warum Sie Ihre Datenlandschaft entdecken und verstehen sollten
was eine Datenwertschöpfungskette ist
wie Sie Datesilos vermeiden können, indem Sie verschiedene Datenpunkte miteinander verbinden, um schneller vertrauenswürdige Datensätze zu erzeugen
wie man bessere Datenprodukte auf der Grundlage dieser Daten erstellt
wie Sie diese Datenprodukte mit dem Tableau Connector einfach zum Leben erwecken können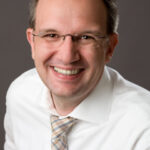 Dr. Markus Müller,
Country Manager DACH bei Biztory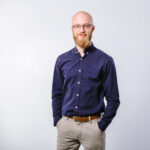 Florian Kaspar, 
Principal AI Solution Engineer bei One Data

Biztory is a leading European data consultancy. We empower people and their data, accelerating organizations with a full-stack modern data strategy.
HIER KOSTENFREI REGISTRIEREN