DIENSTAG, 22. JUNI 2021 | 09:30 -11 UHR
Moderne Datenintegration im Espresso-Format
Drei Top-Themen in jeweils 30 Minuten
Kurz, prägnant, praxisnah. In jeweils 30 Minuten zeigen Ihnen die Qlik Data Integration Verantwortlichen, wie Sie Ihre Daten mit minimalem Aufwand für das digitale Zeitalter zur Verfügung stellen. Von Echtzeit-Datenstreaming (CDC) über agile Data-Warehouse-Automatisierung bis hin zum Erstellen verwalteter Data Lakes – Sie entscheiden, ob Sie Ihr Wissen in einem Bereich vertiefen möchten oder sich in 90 Minuten einen Rundum-Blick zu allen Themen verschaffen.
Die drei Themen in diesem Workshop:
Automatisierte Datenintegration durch Change Data Capture (CDC) Streaming – 30 Min.
Stellen Sie binnen Stunden die gewünschten Daten bis zu gesamten Datenquellen analysebereit für Streaming- und Cloud-Plattformen, Data Warehouses und Data Lakes zur Verfügung.
Anhand unseres Kunden Generali verdeutlichen wir die Vorteile unserer Lösung für eine Insurance Service Daten Plattform für moderne Analysen durch Microservices.
Data Warehouse Automation für Echtzeitdatenanalyse in Wochen – 30 Min.
Beschleunigen Sie den Aufbau und vereinfachen Sie den gesamten Data-Warehouse-Lebenszyklus durch die DWH Automatisierung eingebettet in die Qlik Data Integration Plattform – adaptierbar für Ihre ausgewählte Technologie.
Am Beispiel des erfolgreich aufgebauten und hoch automatisierten Snowflake Cloud Data Warehouse bei Ewals Cargo Care zeigen wir, wie effizient Echtzeit Datenanalysen für unternehmenskritische Entscheidungen zur Verfügung gestellt werden können
Data Lake Creation mit automatisierter Strukturierung ohne "Data Swamp" – 30 Min.
Die Implementierung einer zentralen Datenanalyseplattform ist ein "Muss" für viele Unternehmen, um die Datendiskrepanz zu verringern, Kosten zu senken und die Produktivität ihrer Teams zu verbessern.
Im Vordergrund steht die Reduzierung der steigenden Komplexität wie auch bei einem unserer Automotive Supply Kunden, der vor allem die Konsolidierung von Daten für die Analyse großer Datenmengen aus einer Vielzahl von Quellsystemen anstrebt – allen voran SAP Daten.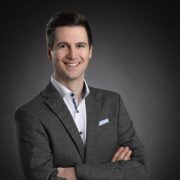 Philippe Mudra
Director of Sales DACH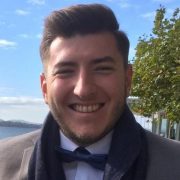 Sören Gemeinhardt
Territory Sales Manager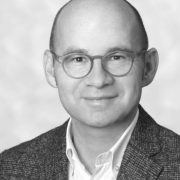 Bernhard Heinrich
Director of Sales Central EMEA
Qlik unterstützt Unternehmen auf der ganzen Welt, schneller zu reagieren und intelligenter zu arbeiten.
Mit unserer End-to-End-Lösung können Sie das Potential Ihrer Daten maximal ausschöpfen und die Grundlagen für eine erfolgreiche Zukunft legen. Unsere Plattform ist die einzige auf dem Markt, die Ihnen uneingeschränkte Auswertungen ermöglicht, bei denen Sie sich ganz von Ihrer Neugier leiten lassen können. Unabhängig von seinem Kenntnisstand kann jeder echte Entdeckungen machen und zu konkreten Ergebnissen und Veränderungen beitragen. Außerdem sind Sie bei der Wahl Ihrer Cloud völlig frei. Sie können unsere nutzen oder jede andere.
DIENSTAG, 22. JUNI 2021 | 09:30 -11 UHR
Erhalten Sie einen kostenlosen Zugang zum Webcast mit unserem Partner
Erhalten Sie einen kostenlosen Zugang zur Networking App und vernetzen Sie sich mit anderen Experten
Erhalten Sie kostenlosen on-demand-Zugriff zur Präsentation