KOSTENLOSER WEBCAST | DIENSTAG, 13. APRIL 2021 | 15 -16 UHR

If the edge is Windows, how to build and operate hybrid?
Die Zukunft liegt in der Cloud.
Wenn Sie die Edge, z.B. Windows-Produktionsstätten oder -Anwendungen in Container bringen wollen, stellt Sie das möglicherweise vor große Herausforderungen. Es werden mehr und mehr Daten direkt vor Ort generiert und verarbeitet. Doch das bleibt nicht ohne Folgen: mit der "Cloud-First-Strategie" sollen Server in eine Cloud Umgebung integriert werden, die dafür ursprünglich nicht gedacht wurden. Es endet scheinbar mit dieser Unvereinbarkeit zwischen Windows und der Cloud.
Erfahren Sie in diesem Webcast:
Wie eine Cloud First Strategie schneller umgesetzt werden kann
Wie Sie die Betriebskosten senken und gleichzeitig Sicherheit erhöhen
Best Practice und Lösungsansätze mit Red Hats Container-Anwendungsplattformen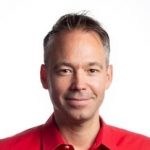 Ian Schroeder | Sales Specialist Middleware | Red Hat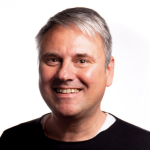 Jens Pfeifer | Senior Business Development Manager – Cloud & Automation | Red Hat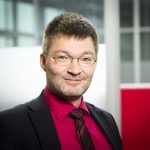 Matthias Pfützner | Senior Solution Architect – Cloud | Red Hat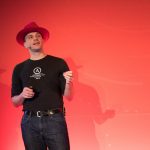 Roland Wolters | Technical Marketing Manager | Red Hat
Jetzt kostenlos anmelden und…
Kostenlosen Zugang zum Webcast mit unserem Partner RedHat erhalten
Kostenlos Mitglied der Digital Business Community werden & mit anderen Experten vernetzen
Kostenlosen on-demand Zugriff zur Präsentationen erhalten
Ihre Zugangsdaten zur Community-Plattform lassen wir Ihnen direkt nach der Anmeldung per E-Mail zukommen.