Willkommen zur ScaleUp 360° Remote HR DACH, dem digitalen Remote HR und Distributed Workforce Summit für Personalentscheider aus dem deutschsprachigen Raum. Erleben Sie 2 Tage lang virtuelle Sessions über Workforce Flexibility, Recruiting und Talent Management, Workforce 4.0, Knowledge Management, Productivity und Collaboration. Diskutieren Sie online mit über 250 HR-Entscheidern live und sehen Sie Ansätze, Best Practices und Lösungen zum Themenkomplex Remote HR.
Registrieren Sie sich hier kostenlos, um die Webcasts, interaktive Workshops und die Panel Discussion zu verfolgen.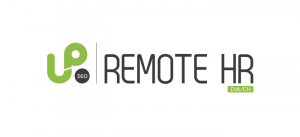 Key topics:
Connecting Remote Teams: Welche Technologien fördern die Produktivität der Arbeit zwischen räumlich und/oder zeitlich getrennten Teams?
Remote HR & Collaboration: Welchen Beitrag leisten kollaborative Projektmanagement- und Messaging-Plattformen für eine sozialere Remote Working Experience?
Workforce Communication: Welche Tools sorgen für eine organisierte und effiziente Kommunikation zwischen der HR und Mitarbeitern bzw. zwischen einzelnen Teams?
Remote HR-Management: Wie vereinfacht der Einsatz von HR-Cloud-Plattformen die Kernaufgaben des HR-Managements – von Recruiting und Onboarding bis hin zu Payroll und Benefits?
Wie können HR-Teams mit Realtime-Data zu Mitarbeitern vor Ort und der Remote Workforce an entfernten Standorten versorgt werden?
Employee-Self-Service: Welche Tools gewähren Insights in Daten, Tasks und Performance und unterstützen damit sowohl Mitarbeiter als auch das Management?
Auf dem ScaleUp 360° Remote HR DACH können die Teilnehmer an einer Vielzahl interessanter, interaktiver Sessions teilnehmen. Hier sind ein paar der Highlights, die Sie im Juni erwarten:
Siemens Energy | Stefanie Rander | Future Fit – Enabler of Future of Work | Case Study: Wie schafft man den Rahmen für neue Arbeitsweisen und die neue Normalität?
ZF Mobility Solutions | Vanessa Bauschatz | HR and Marketing | Case Study: Remote vom Tag 1 – Wie kann gute Führung eine Kultur des absoluten Vertrauens und der Zugehörigkeit aufbauen, egal wo die Menschen sind?
Ravensburger AG | Katja Ebert | Head Of Talent Management | Case Study: Wie ein traditionelles Unternehmen große Schritte macht, um modern und flexibel zu werden

Bayer AG | Julia Hartmann | Talent Management Expert | Case Study: Mentoring als Entwicklungsmöglichkeit – wie ermöglcht Bayer die globale Mitarbeitervernetzung trotz- und dank COVID