Mittwoch, 13 DEZEMBER| 10:00 UHR
Zero Trust – Wo fängt man an und wie holt man das Beste aus der Künstlichen Intelligenz (KI) heraus?
Sind Sie bereit, Ihr Unternehmen optimal auf die Zukunft der Cybersicherheit vorzubereiten?
Dann laden wir Sie herzlich ein, an unserem Cloudflare-Webinar teilzunehmen. Hier bieten wir exklusive Einblicke in die Welt von Zero Trust und zeigen Ihnen, wie Cloudflare als 'Customer Zero' diese innovative Sicherheitsstrategie erfolgreich anwendet. Lernen Sie, wie wir uns effektiv vor Bedrohungen schützen und wahre Erfolgsgeschichten erleben.
In unserem Webinar erfahren Sie, wie Sie sicheren Datenaustausch für KI-Trainingsdaten und Plug-in-Zugriff auf KI-Dienste ermöglichen. Sie werden darüber informiert, wie wir sensible Informationen effektiv vor dem Upload in ChatGPT und anderen Large Language Models (LLMs) schützen und somit die Sicherheit Ihrer Daten auf höchstem Niveau gewährleisten.
Schließlich möchten wir Ihnen zeigen, wie Sie Ihre Zero Trust Reise beginnen und kontinuierlich optimieren können. Seien Sie dabei und heben Sie Ihre Sicherheit auf die nächste Stufe!
Wir erweitern Ihr Wissen um folgende Themen:
Was Zero Trust für Cloudflare bedeutet und welche Rolle diese im Alltag spielt
Cloudflare stattet Unternehmen mit der Zero-Trust-Sicherheit aus, die sie für die sichere Nutzung generativer KI benötigen
Eine Reise der Verbesserung – Zero Trust hört niemals auf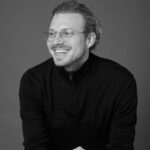 Oliver Voglmaier
Customer Development bei Cloudflare
David Tofan
Solutions Engineer bei Cloudflare

Cloudflare, Inc. (NYSE: NET) is the leading connectivity cloud company. It empowers organizations to make their employees, applications and networks faster and more secure everywhere, while reducing complexity and cost. Cloudflare's connectivity cloud delivers the most full-featured, unified platform of cloud-native products and developer tools, so any organization can gain the control they need to work, develop, and accelerate their business. Powered by one of the world's largest and most interconnected networks, Cloudflare blocks billions of threats online for its customers every day. It is trusted by millions of organizations – from the largest brands to entrepreneurs and small businesses to nonprofits, humanitarian groups, and governments across the globe.
HIER KOSTENFREI REGISTRIEREN