The Analytics Automation Playbook for Finance & Accounting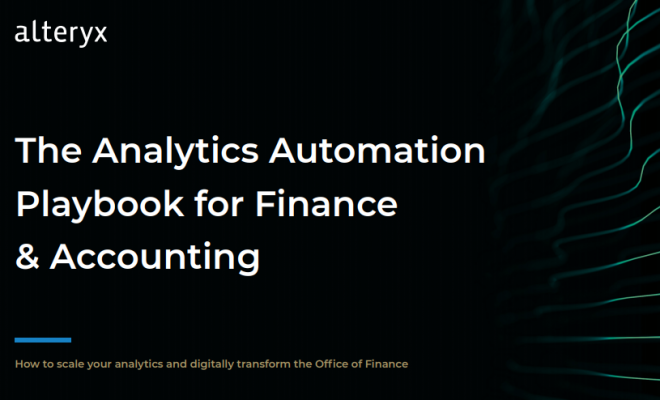 Three blueprints to help you digitally transform the Office of Finance
For decades, finance and accounting teams have been looking at the world through a lens of rows and columns. The limited technical capabilities of spreadsheets and their knack for complexifying even simple tasks have stripped the Office of Finance of forward momentum.
Read "The Analytics Automation Playbook for Finance & Accounting" to see how Alteryx can help your Finance team find the insights they need.
In this whitepaper, you´ll learn:
The three biggest challenges facing finance & accounting teams
How Analytic Process Automation overcomes these challenges and empowers insights in every department and at every level
Three concrete blueprints for implementing analytics automation across the Office of Finance
Modern business is digital business, and digital business means analyzing a growing flood of data. Alteryx helps customers achieve outcomes from their data to create business-changing breakthroughs every day. From designing reliable forecasts in an unpredictable economy to developing fair and equitable compensation packages for employees, the daily business and societal challenges we face demand data-driven answers.
Our human-centered, engaging analytics automation platform unifies analytics, data science, and process automation together in one solution to help you harness that flood of complex data to quickly solve real-world problems.​