Jetzt kostenlos anmelden und Zugriff auf die Webcast-Aufzeichnung erhalten.
Homeoffice, Büro oder Flexibles Arbeiten: Wie Unternehmen in Zukunft arbeiten!
Wie sieht der Arbeitsplatz der Zukunft aus und was muss aus Sicht der Organisation beachtet werden? Traditionelle Konzepte haben schon lange ausgedient. Stattdessen stehen vor allem zwei Begriffe im Mittelpunkt: Flexibilität und Zusammenarbeit.
In dieser Aufzeichnung erfahren Sie mehr über flexible Arbeitsplätze und die Optimierung von Büroflächen.
Kernthemen:
• Vorteile flexibler Arbeitsplätze
• Optimierung von Büroflächen
• Tipps für die Organisation bei der Umsetzung von Workspace Lösungen
• Übersicht Workspace Lösung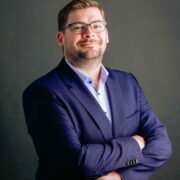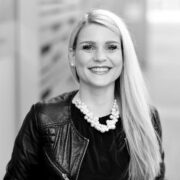 Vice President Sales – Europe bei Condeco Software
Product Owner Work & Experience bei CONET
Condeco is the global leader in enterprise level workspace solutions. Our scheduling software is designed to equip employees with the right tools to help them best manage their flexible work day. By giving employees control over the flexibility to work from anywhere – whether they choose to collaborate at the office or to focus on work remotely – our technology creates better outcomes for businesses. Today, we are trusted by over 2000 of the world's largest companies to enable their future at work.