Datensicherheit + Nachhaltigkeit: Wie verbessert eine umweltschonende Geräteentsorgung Datenschutz & Compliance
Wir geben Ihnen einen Einblick, wie Sie mit modernen Löschprozessen Ihre Nachhaltigkeitsziele erreichen und gleichzeitig Wirtschaftlichkeit sowie IT-Sicherheit verbessern. Wir stellen praktische Beispiele vor, die zeigen wie und warum bestehende Prozesse abgelöst werden. Außerdem beleuchten wir was "sichere Datenlöschung" heute eigentlich bedeutet.
Die wichtigsten Themen des Webinars:
Was ist sichere Datenlöschung?
Einsatzbeispiele moderner Löschprozesse im Data Center
Vollautomatisierte Löschung von PC-Clients
Erfüllung von Sustainability Zielen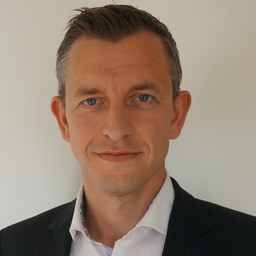 Martin Kaiser
Head of Enterprise DACH
Blancco Technology Group

Reduce Risk. Increase Efficiency. Be Sustainable.
Blancco Technology Group (AIM: BLTG) provides organizations with secure, compliant, and automated solutions that accelerate the transition to the circular economy. Each year, tens of millions of Blancco erasures allow top-tier organizations to protect end-of-life data against unauthorized access, safely redeploy data storage assets, and firmly comply with increased data protection and privacy requirements. Our precise device diagnostics help move used IT assets confidently into the circular economy, enabling enterprises, IT asset disposition (ITAD) vendors and recyclers, and mobile industry stakeholders to operate more sustainably.
Globally approved, recommended and certified by governing and industry bodies around the world, Blancco is the industry standard in data erasure and mobile lifecycle solutions. With 35+ patented or patent-pending ideas, we continue to grow the number of innovative solutions global companies can rely on to accelerate operations, secure their data, and grow their businesses.
Go to: https://www.blancco.com/# for more information.
.