KOSTENLOSER GitLab WEBCAST
DIENSTAG, 13. Juli | 10 – 11 UHR
Managed Services – der Weg zur effizienten Software-Entwicklung mit GitLab
Gitlab gilt als eines der Universal-Tools, um DevOps Zyklen technisch und organisatorisch abbilden zu können. Doch neue Technologien bedeuten neue Herausforderungen – Herausforderungen, für die Ihr bestehendes IT-Team möglicherweise nicht das notwendige Wissen oder die Erfahrung hat.
Konzentrieren Sie sich auf das, was Sie am besten können: Die Code-Entwicklung der eigenen Produkte. Ein Managed Service Provider hält Ihnen hierbei den Rücken frei und hilft Risiken und Kosten zu reduzieren.
Melden Sie sich zum GitLab Webinar an und erfahren Sie mehr über die Vorteile und Einsatzmöglichkeiten von Managed Services am Praxisbeispiel GitLab.
Welche Vorteile bringt ein Managed IT Service?
Warum sollten Betrieb und Administration der zentralen DevOps-Plattform ausgelagert werden?
Wie können Kosten niedrig und Ausfallzeiten vermieden werden?
Welche Aufgaben können an einen Managed IT Service ausgelagert werden?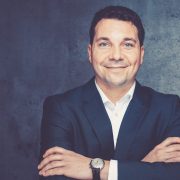 Stefan Gärtner – Head of Competence Center CI/CD bei SVA
His focus is on managing and networking the SVA-wide virtual CI/CD team, evaluating and delivering customer solutions. He started in September 2014 as System Engineer at SVA, previously 14 years IT experience, with a one-year break at a management consultancy, for a former partner of Sun Microsystems, later various manufacturers, in infrastructure, platform and software projects for customers in various industries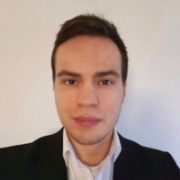 Mironas Nothnagel – System Engineer, Operational Services bei SVA
Miro arbeitet als System Engineer für die Operational Services von SVA im Bereich DevOps. Dort betreut er unterschiedliche Kunden und kümmert sich zusammen mit Niko um die interne GitLab Instanz. Bevor Miro zu SVA kam, hat er im Mobile Device Management Bereich als Support und Consultant gearbeitet. In seiner Freizeit fährt er gern Longboard oder geht Bouldern.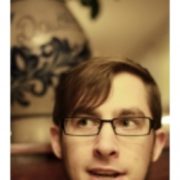 Niko Wenselowski – System Engineer, Operational Services bei SVA
Niko arbeitet als System Engineer für die Operational Services von SVA und betreut dort das Themenfeld DevOps. Er kümmert sich dabei vorrangig um den Betrieb von CI / CD-Werkzeugen und Container-Plattformen. Bevor Niko zu SVA kam, hat er als Python-Entwickler gearbeitet. Er fühlt sich auf Linux-Systemen und der Shell heimisch. In seiner Freizeit findet man Niko entweder auf einem Fahrrad in der Küche.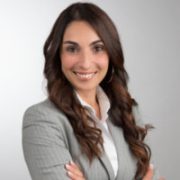 Ilaria Pazienza – Channel Sales Manager bei GitLab
Ilaria ist Channel Verantwortliche für die DACH Region und arbeitet eng mit SVA zusammen. Sie hat über 20 Jahre Erfahrung als Channel und Alliance Managerin in der IT-Branche. Seit Anfang 2021 ist sie Teils des GitLab EMEA Channel Teams. In ihrer freien Zeit verbringt sie viel Zeit mit ihren Hunden und ist grosse Supporterin ihrer Tochter im Eiskunstlaufen.
GitLab is the first single application for all stages of the DevOps lifecycle. Only GitLab enables Concurrent DevOps, unlocking organizations from the constraints of the toolchain. GitLab provides unmatched visibility, higher levels of efficiency, and comprehensive governance. This make the software lifecycle 3 times faster, radically improving the speed of business.
Built on Open Source, GitLab leverages the community contributions of thousands of developers and millions of users to continuously deliver new DevOps innovations. More than 100,000 organizations, including Ticketmaster, ING, NASDAQ, Alibaba, Sony, and Intel trust GitLab to deliver great software at new speeds.
DIENSTAG, 13. Juli | 10 – 11 UHR
Erhalten Sie einen kostenlosen Zugang zum Webcast mit unserem Partner
Erhalten Sie einen kostenlosen Zugang zur Networking App und vernetzen Sie sich mit anderen Experten
Erhalten Sie kostenlosen on-demand-Zugriff zur Präsentation