MITTWOCH, 31. MAI | 10:00 UHR
Hidden Costs und daraus resultierende teure Finance Entscheidungen: Ein CFO-Leitfaden
Entdecken Sie die versteckten Kosten, die Ihre Finanzen beeinträchtigen können, und erfahren Sie, wie Sie als CFO diese vermeiden können. Gemeinsam sprechen Dieter Mentzel von Pleo und Ralf Kuttruff, CFO von Aviareps, darüber, wie Sie unsichtbare Kosten in Ihrem Unternehmen aufdecken und eliminieren können und damit die finanzielle Stabilität verbessern. Es gibt exklusive Einblicke des erfahrenen CFOs und umsetzbare Tipps.
Erfahren Sie:
Exklusive Einblicke und umsetzbare Erkenntnisse eines erfahrenen CFOs
Tipps und Tools die helfen versteckte Kosten zu eliminieren
Welche Fehler es gilt zu vermeiden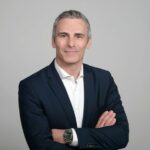 Ralf Kuttruff,
CFO bei Aviareps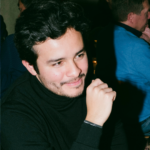 Dieter Menzel, 
Account Executive bei Pleo

Work can be hard. Paying for stuff at work shouldn't be. Expense reports and out-of-pocket purchases just don't work for today's forward-thinking teams. They take power away from your people. They make a serious mess for your accountant to clear up. They cost you time and money. Pleo offers smart company cards that enable employees to buy the things they need for work, all while keeping a company's finance team in control of spending. Simplify bookkeeping, eliminate expense reports, revolutionise your business. Join 20,000+ happy companies and start using Pleo today for free.
HIER KOSTENFREI REGISTRIEREN