Die Definition von "New Normal" ist eine sehr schwierige Aufgabe. Bei Siemens Energy haben wir hart daran gearbeitet, einen 4-Säulen-Rahmen zu erstellen, um den konkreten Ansatz für die kurz- und langfristige Zukunft der Arbeitsstrategie zu skizzieren.
In dieser Präsentation werden Sie lernen:
Was ist unser "New Normal"-Konzept? Welche Rolle spielen Kultur, digitaler und physischer Arbeitsplatz, Führung und Zusammenarbeit darin?
Wie findet man die Balance zwischen digital und physisch?
Wie man ein Gleichgewicht zwischen Vertrauen und Kontrolle in einer großen Organisation?
Wie kann man Mitarbeiter*innen und Teams Flexibilität geben, basierend auf den Team Bedürfnissen, den geschäftlichen Anforderungen und natürlich den individuellen Arbeitsvorlieben?
Wie kann man individuelles Wachstum aus der Ferne fördern?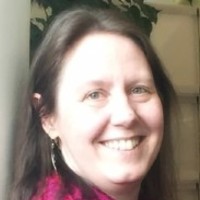 Stefanie Rander
Future Fit – Enabler of Future of Work
Siemens Energy
Jetzt kostenlos registrieren, um diese und viele andere spannende Sessions nicht zu verpassen.
Erleben Sie 2 Tage lang virtuelle Sessions über Workforce Flexibility, Recruiting und Talent Management, Workforce 4.0, Knowledge Management, Productivity und Collaboration. Diskutieren Sie online mit über 250 HR-Entscheidern live und sehen Sie Ansätze, Best Practices und Lösungen zum Themenkomplex Remote HR.