KOSTENLOSER CLOUDBEES WEBCAST
MITTWOCH, 14. JULI | 10 – 11 UHR
Digitale Transformation skalierbar machen dank Software Delivery Automation – Anwenderberichts der DZ Bank
Viele Unternehmen implementieren die neuesten Agile- und DevOps-Praktiken in der Hoffnung, dass dies ihre digitale Transformation vorantreibt und die Effizienz steigert. Um dies wirklich zu erreichen, müssen Entscheider jedoch die individuellen Herausforderungen ihres Unternehmens verstehen, anstatt nur andere zu kopieren. Vor allem in der Finanz-, Versicherungs- oder Pharmabranche, die strengen Regularien unterliegen.
Melden Sie sich zu unserem Webinar an und erfahren Sie von Dr. Henning Ehm (Head of DevOps bei der DZ BANK AG) und Stefan Kures (Head of Solutions Architects EMEA bei CloudBees), wie auch Ihr Unternehmen den digitalen Wandel schneller und effizienter gestalten kann.
ERFAHREN SIE IN DIESEM WEBCAST
Continuous Integration/Continouous Delivery: Wissens-Update zu CI/CD
Praxisbeispiel: Wie die DZ Bank dank DevOps schneller und flexibler wurde
Wie man Aufgaben automatisiert, orchestriert und beschleunigt, damit Kundenerwartungen besser und schneller erfüllt werden können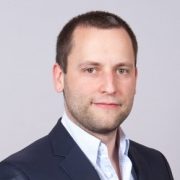 Stefan Kures | Head of Solutions Architects EMEA & APAC | Cloudbees
In den letzten zwei Jahrzehnten hat sich Stefan auf die Lösung verschiedener Automatisierungsprobleme konzentriert. Dadurch konnte er Erfahrungen aus mehreren Perspektiven (Dev & Ops) sammeln und verschiedene Technologie-Silos (Mainframe – traditionelle Application-Server – Cloud native einschließlich k8s) verbinden. Die kontinuierliche Interaktion mit internationalen Unternehmen und verschiedenen Kulturen ermöglicht es ihm, unterschiedliche Erfahrungen und Anwendungsfälle zu teilen, wie Menschen / Unternehmen aus der ganzen Welt ihre täglichen Software-Automatisierungs-Herausforderungen angehen.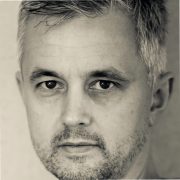 MITTWOCH, 14. JULI | 10 – 11 UHR
Erhalten Sie einen kostenlosen Zugang zum Webcast mit unserem Partner
Erhalten Sie einen kostenlosen Zugang zur Networking App und vernetzen Sie sich mit anderen Experten
Erhalten Sie kostenlosen on-demand-Zugriff zur Präsentation