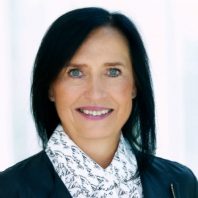 Bettina Uhlich
CIO & Head of Global IT Services, Evonik
Im Zuge der Rethink! IT 2018 haben wir uns mit Bettina Uhlich, CIO & Head of Global IT Services von Evonik darüber unterhalten, was der digitale Wandel für Unternehmen heute bedeutet und welche Hard- und Softskills eine digitale Organisation braucht, um diesen Wandel künftig erfolgreich zu bewältigen.
Bettina Uhlich ist seit 2014 CIO im Evonik Konzern und für IT Services weltweit verantwortlich. Seit 2009 verantwortet sie Transformationsprogramme mit den Zielen der konzernweiten Standardisierung von Wertgrößen sowie der Harmonisierung von Geschäftsprozessen auf globalen Technologieplattformen.
Die Evonik Industries AG mit Sitz in Essen ist eines der größten auf Spezialchemie spezialisierte Unternehmen. Evonik ist in über 100 Ländern engagiert und umfasst 36.000 Mitarbeiter.
we.CONECT: Was sind Ihrer Einschätzung nach die wichtigsten Maßnahmen um Digitalisierung als Unternehmen erfolgreich zu bewältigen
Bettina Uhlich: Digitalisierung ist in erster Linie "Umdenken", um sich Technologie für die Weiterentwicklung der Wertschöpfungskette nutzbar zu machen. Technologie ist nicht der limitierende Faktor, sondern die Befähigung der Menschen bzw. Organisationen in den Unternehmen, aus Technologie Mehrwert oder klar gesagt, höhere Profitabilität zu generieren. Wichtig ist auch das Verständnis, dass sich die Märkte, die Art und Weise, Produkte und Leistungen an Kunden zu verkaufen verändern werden. Das bietet große Chancen und sollte uns nicht verunsichern. Kultur der Offenheit, "Need to Share" als Wertgenerator, enge Zusammenarbeit in multifunktionalen Teams, die traditionelle Arbeitsweise geht "über Board", das muss jeder verstehen, ganz großer Wandel!!
we.CONECT: Inwiefern müssen sich IT-Organisationen zukünftig verändern?
Bettina Uhlich: IT Organisationen müssen noch integrierter mit den Fachabteilungen oder Geschäften zusammenarbeiten, DevOp Teams sind hier der richtige Ansatz. Das trifft insbesondere für digitale Anforderungen. Stabile und effiziente ERP "Core Systeme" mit standardisierten Geschäftsprozessen oder Transaktionsprozessen und "Flexibility at the edge" mit multi-cloud Integration in gemanagte Komplettlösungen der IT, das ist der Weg, zumindest für unser Unternehmen. Klare Verantwortung für IT Lösungen oder Produkte durchgängig von Entwicklung bis Operations das ist der "blue Print" für künftige IT Organisationen.
we.CONECT: Welche Hard- und Softskills braucht eine digitale Organisation heute und künftig?
Bettina Uhlich: Wichtig sind Geschäfts- und Technologieverständnis mit Beratungskompetenz, Vermittlungsfähigkeit immer komplexer werdenden IT Lösungen, Multi-Cloud-Integration in Daten und Prozesse über technische Cloud-Layer und automatisiertes Provisionieren in IT Komplettlösungen. Auch Service Management mit Provider Management wird an Bedeutung gewinnen.
we.CONECT: Wie kann man als Unternehmen bei der Digitalisierung mit allen Entwicklungen Schritt halten?
Bettina Uhlich: Das geht nur in einer offenen und veränderungsbereiten Kultur und natürlich Investitionen in Technik und Kompetenzen.
we.CONECT: Welchen Beitrag kann Agilität leisten, um Organisationen schneller zu machen?
Bettina Uhlich: Agilität ist kein Selbstzweck und für mich ein zu oft missbrauchtes Schlagwort. Wichtig sind offene Organisationsformen, sach- oder projektbasiert, wie z.B. DevOp Teams. Die kommen lösungsorientiert mit den richtigen Fachexperten zusammen, arbeiten in schnellen (Sprint-)Zyklen und kommen zu einem brauchbaren oder nicht brauchbaren Ergebnis, aber schnell. Wichtig ist, diese Teams arbeiten selbstorganisiert, eigenverantwortlich und mit den notwendigen Ressourcen, Budgets und Entscheidungsbefugnis.
we.CONECT: Welche Herausforderungen erwarten Sie in den kommenden 12 Monaten bei Evonik?
Bettina Uhlich: Technologiewandel mit Geschäftszielen gemeinsam gestalten – das klingt einfach, ist aber eine große Herausforderung.
we.CONECT: Vielen Dank, Frau Uhlich, für Ihre Antworten und Einblicke!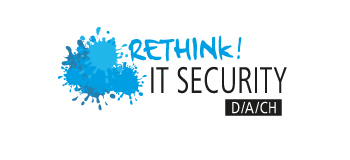 Verpassen Sie nicht die Rethink IT Security 2019!
Die Rethink! IT Security ist das Strategie Event für CISOs & IT Security Entscheider, um aktuelle Projekte, neueste Entwicklungen, innovative Technologien und Trends im Bereich Cyber Security, Kritische Infrastrukturen, IT-Risiko Management & IT Security auf einer Plattform an 2 ½ Tagen interaktiv zu diskutieren.
https://www.rethink-it-security.de/